Features & Services
Swimming Pool and Jacuzzi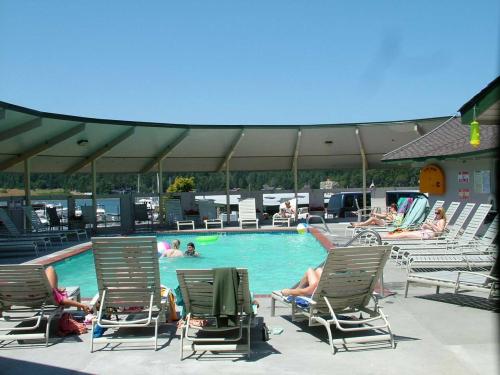 Our pool and Jacuzzi are FREE to use for lodging, camping and boating guests! We have affordable daily and monthly pases available for non-guest walk-ins (see details below).

The swimming pool is heated seasonally.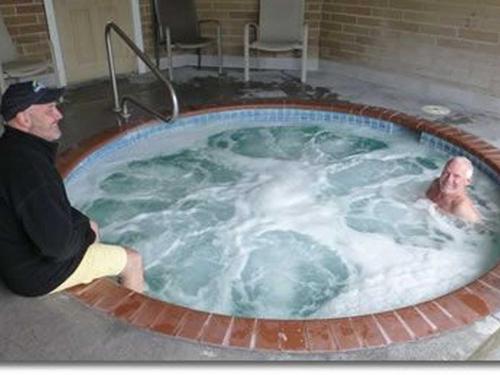 We also have a large jucuzzi next to the swimming pool; great for relaxing after a good workout, a day of hiking, or swimming in the pool.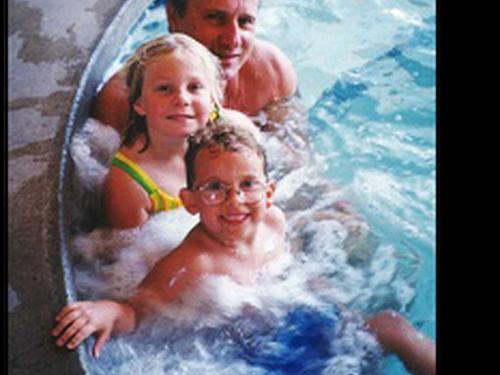 We now offer poolside parties! Please call and speak to our banquet coordinator for more information and to book your event! 360-468-2233.
Gym and Tanning Bed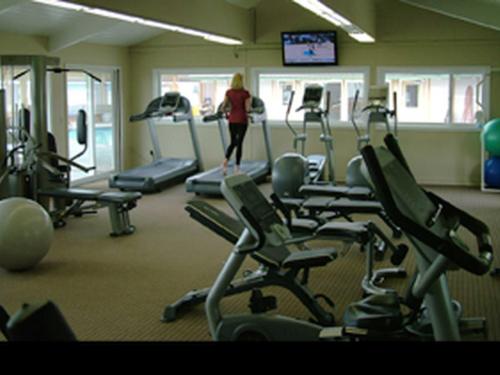 Come enjoy our newly updated Fitness Center!

FREE for lodging guests, affordable daily and monthly passes are available for camping, boating and non-guest walk-ins. (see details below).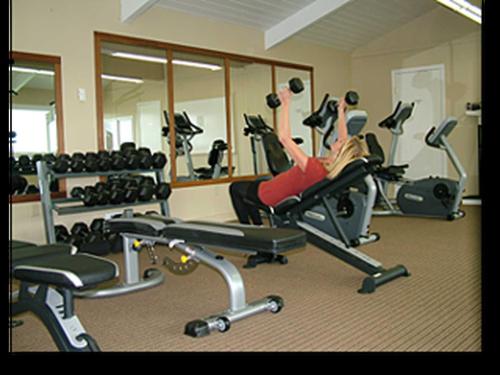 The Islander has a workout room with all new modern equipment

The hours of the workout room and jacuzzi are accommodating, but do change through out the year so please check with the front desk..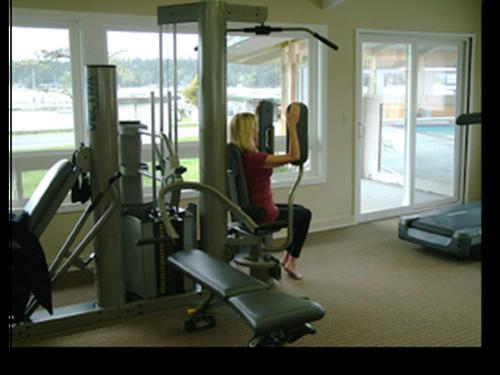 Please check in at the front desk to purchase your daily or monthly passes for the gym, pool or tanning bed. Guests must be 18 years or older, or must be accompanied by an adult.
ISLANDER DAILY RATES
Non-guest walk-ins Gym Day Pass $10

Boating & Camping Guests Gym Day Pass $5

Swimming Pool Day Pass $6

Tanning Session $5
INDIVIDUAL MEMBERSHIP PACKAGES
1 Month $40
3 Month $99
6 Month $189
12 Month $359
On-Site Massage Treatments
60 and 90 minute Massage
Relaxing &Therapeutic Massage Using:
Connective Tissue & Bodywork

Cross Fiber Deep Tissue Massage
Deep Tissue Massage
Medical Massage
Myofascial Release
Myoskeletal Therapy
Swedish Gymnastics
Swedish Massage
Trigger Point

**Acutonics® Sound Healing Therapy

**90 minute Hot Stone massages available

Also available are the pool, hot tub, and workout room! We also have Gift Certificates.

Please make your appointment with our front desk:

Phone (360) 468-2233 or (800) 736-3434, email desk@lopezfun.com.