Marina in Fisherman Bay, Lopez Island
Attention Skippers:

Important: Please look over the map below which shows where boats may run aground when entering beautiful Fisherman Bay.

If you have a larger yacht, a charter boat or are just a little uncomfortable on the entrance to Fisherman Bay there's a simple solution, enter and or leave on higher water!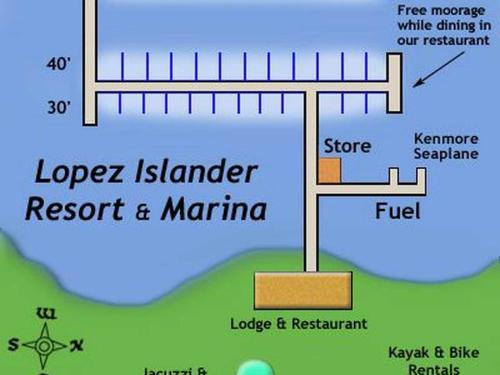 A map of the Lopez Islander Marina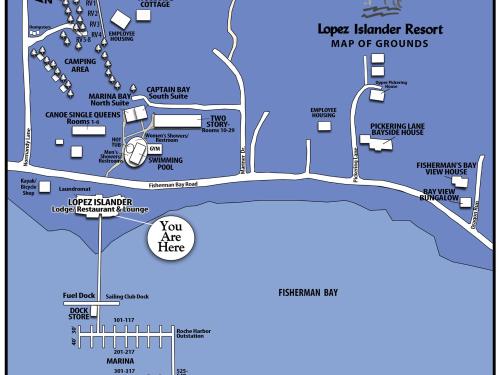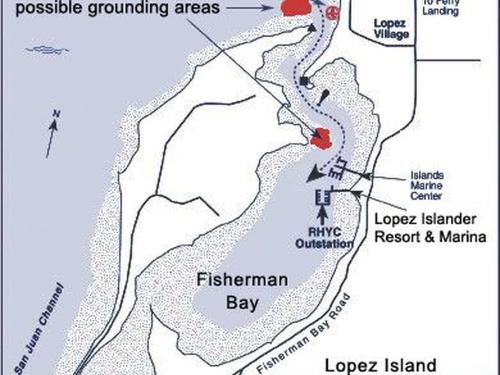 See tide charts
for nearby locations on Lopez Island:
See Ocean Trawler Yacht Blog on Fisherman Bay for more helpful tips on entering Fisherman Bay.
While cruising the San Juan Islands boaters love to stop by the Lopez Islander. Boaters rendezvous here all summer to join in the vacation attitude. Our dock provides easy access to the restaurant and lounge or you can relax on the deck overlooking Fisherman Bay.

Enjoy the view of the Lopez Islander marina on Fisherman Bay from the marina store (below). The store has boaters' supplies for fishing, eating, maps, tackle, and fuel. The new solid dock rises and falls with the tides. Our well lit marina delivers power and water direct to your slip.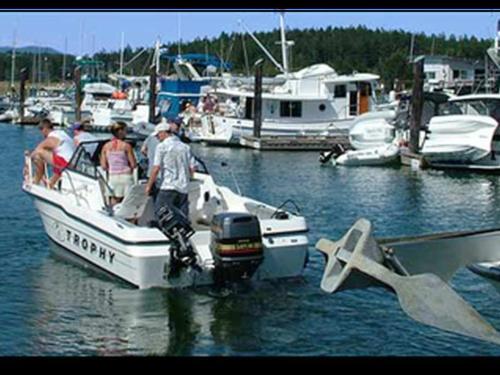 Our Marina accommodates small boats to large yachts. There is fuel, gas and diesel, and a store on the dock.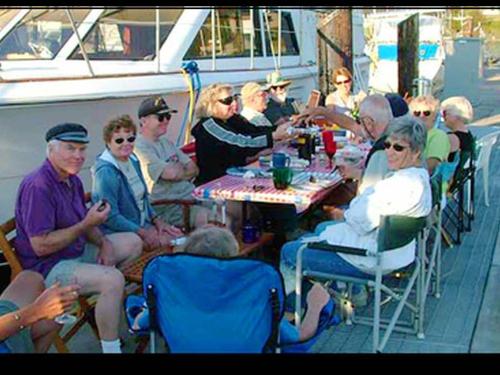 Our friendly dock attendants look forward to meeting you!
Boaters also have full access to our:
swimming pool

jacuzzi

coin-op laundromat

coin-op showers

For prices and availability, please call 360-468-2233 or send us an email at desk@lopezfun.com.

Our busy season is May to October.