Lopez Islander Weddings
Getting married? Looking for that unique place to have the special ceremony and day? The Islander is the place!

Make it memorable by having your wedding at the Lopez Islander. Our Bayshore room holds several weddings each year as people choose Lopez for that special day. The Bayshore Banquet room is located in the main lodge overlooking the bay. It seats up to 80, but can accommodate larger groups in the summer when the adjacent deck is open.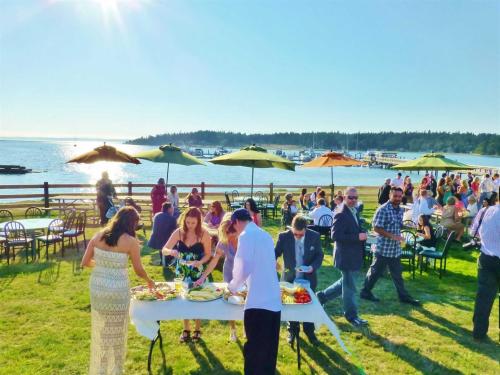 Lopez Islander is the perfect location for weddings. We provide a variety of services for your wedding ceremony and reception.

There are also a variety of activities to enjoy while visiting the Island.

Call now to speak with our banquet coordinator for more information and to book - 800.736.3434 or email us at desk@lopezfun.com.